What Differentiates e-Estates and Trusts from Other Florida Will Trusts and Probate Firms?
"In 2020, the world was compelled to pivot from the status quo and reinvent ways of doing business. Cloud-based virtual law offices, like e-Estates and Trusts, PLLC, a leading Florida will trusts and probate firm , offer tremendous flexibility and convenience. This approach enables you to collaborate with your attorney or check on your legal matter from wherever you are.
We firmly believe that, much like most aspects of your life, gaining access to legal services provided by licensed attorneys at a Florida wills trust and probate firm should be as straightforward as going online. Our goal is to simplify the legal process and provide you with the guidance you need for peace of mind."
What are the Benefits of Using a Virtual Law Firm?

Value : Here at e-Estates and Trusts, we pride ourselves on using available technology, such as video conferences, cloud-based client portals, and e-signatures, to keep our overhead expenses low. Because we don't carry the burden of expensive office space and support staff salaries, we can pass on the savings to you by providing high-quality and convenient legal services for an excellent value.
Convenience : Because we work with our clients virtually, it is easier to schedule meetings at mutually convenient times. We can conference parties in different locations into the same consultation and there is no drive time or commute associated with coming to your appointment. We can discuss your needs from the comfort of your own home, office, or vehicle.
Accessibility : Because we utilize cutting-edge technology, accessing your cloud-based client portal, client records, and case history is a breeze.
Lifelong Relationships : The Estate Planning Will Trust Attorneys at e-Estates and Trusts are here for the long haul. Our goal in forming this firm was to deliver high-quality, meaningful virtual legal services to clients in a modern and convenient way. Offering remote services provides our clients with convenient access to legal services, and also allows us to spend more time with our small children before they grow up. We created this virtual law firm to ensure longevity and overall satisfaction for our clients and our legal team.
Who are the Attorneys at e-Estates and Trusts?
Rebecca L. Nichols, Esq.
Rebecca L. Nichols was raised in Sebring, Florida. She attended Stetson University in DeLand, Florida, and graduated with honors. Ms. Nichols went on to attend Stetson University College of Law where she obtained her Juris Doctorate, again graduating with honors. Further, Ms. Nichols attended Stetson University School of Business where she obtained her Master of Business Administration.
Upon graduation, Ms. Nichols practiced as an associate attorney for six (6) years before taking a year off to stay home with her family following the birth of her son. During her years as an associate, Ms. Nichols practiced primarily in the areas of General Civil Litigation, Real Estate Litigation, and Bankruptcy Law. Ms. Nichols began practicing Elder Law in 2016.
Ms. Nichols has been a member of the Florida Bar since 2009. She is admitted to practice law in the State of Florida and holds an active license. Her commitment to the legal profession extends beyond her practice. She has actively participated in the Highlands County Bar Association and has also dedicated her time as a member of the Board of Directors within the same organization. Furthermore, her leadership qualities shone through as she assumed the role of Vice President for the Leadership Highlands Class of 2011.
She has also been involved in United Way of Central Florida as a Community Investment Team Volunteer for many years. Moreover, she volunteered with Heartland Horses Equine Activities & Learning, a non-profit organization providing equine therapy to those with special needs, serving as a member of the Board of Directors for several years. She was also a member and Director of the Kiwanis Club of Sebring.
Ms. Nichols spends her free time with her family, including her rescue dog, Hunter. She enjoys traveling, reading, boating, fishing, lobstering, painting, and photography.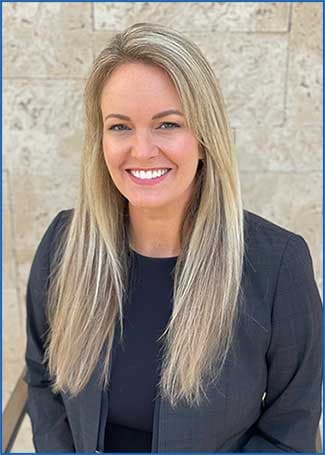 Katina H. Pantazis, Esq.
Katina H. Pantazis, Esq. was born in Augusta, Georgia. She has had the opportunity to live in multiple states: Georgia, Kansas, Mississippi, and Florida. Katina earned a Business degree from Stetson University in DeLand, Florida, in December of 2004. She completed this degree early; knowing that law school was in her future she chose to take a year between college and law school working as a paralegal to gain some hands-on experience. This skill set solidified her decision to become an attorney.
Katina earned her Juris Doctorate from Mississippi College School of Law in May of 2009. Law school allowed for many priceless experiences including a study abroad program in Spetses, Greece, where she studied comparative international law. As well as a third-year internship with the Middle District of Florida Federal Public Defenders Office located in Tampa.
However, the catalyst that landed Katina in the field of law she practices today was receiving the Elder Law Scholarship in her second year of law school. This was the beginning of her journey into estate planning. She immediately fell in love with the work and most importantly the clientele.
Katina focuses her practice on estate planning and wealth preservation. She considers this her dream job — helping people secure their future, both for themselves and their loved ones.
Katina is deeply involved in the community and a respected member of the Florida Bar, Marion County Bar Association, Lake County Bar Association, and Sumter County Bar Association. She is also an active member of the Rotary Club of The Villages. Her dedication to community service extends to her personal life. In her free time, Katina actively participates in co-ed intramurals such as flag football, basketball, soccer, and volleyball. Additionally, she enjoys engaging in activities like pickleball, running, kickboxing, yoga, and CrossFit.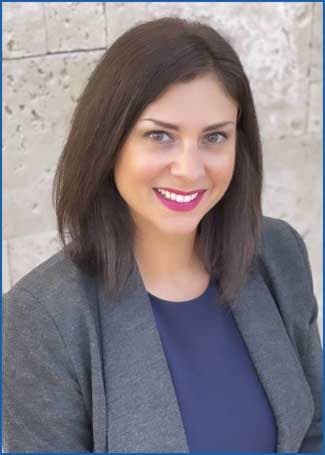 Morgan Zimmer, Paralegal
Morgan Zimmer was born in Alameda, California, and was raised in Central Florida. She found a passion for the legal industry while working as a file clerk and legal assistant as she pursued her Bachelor's Degree in Business Management at the University of Tampa. After graduating in 2019, she took on the role as paralegal, and continued on to receive her Master's Degree in Criminal Justice from the University of Central Florida. Since then, she has expanded her legal experience into several practice areas including personal injury, insurance defense, and estate law.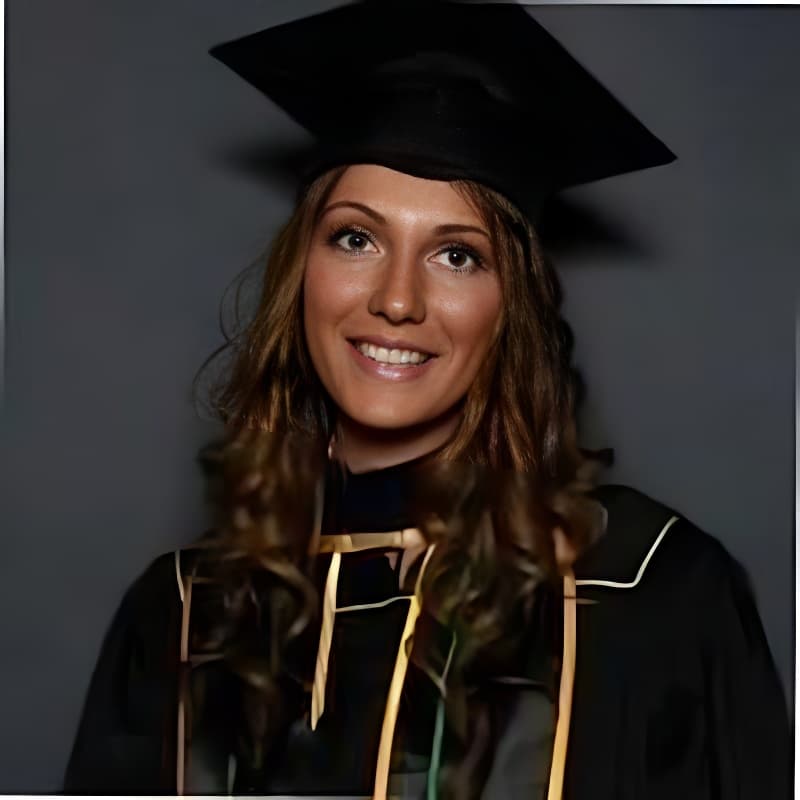 Yvette Wilson, Paralegal
A native Floridian, I am married to another lifelong Floridian. My roots run deep in Central and North Central Florida, although I resided in Southeast Florida for nearly 12 years. My educational journey includes two Associate Degrees, a Bachelor's Degree in Business Administration, and a Master's in Legal Studies. Over the span of 35 years, my career in the legal field has evolved through progressively more responsible roles, starting from a front office secretary, advancing to a legal secretary, and ultimately becoming a legal assistant/paralegal. I find immense fulfillment in assisting clients with their Comprehensive Estate Planning needs, as well as providing support during their most challenging times when navigating the probate process for the estates of their beloved family members. Providing some peace of mind is awesome!
How Did E-Estates and Trusts Come About?
Estate Planning Will Trust Attorneys Nichols and Pantazis have known each other for more than twenty (20) years, meeting while in undergraduate school at Stetson University in DeLand, Florida. Not only were they friends, they were also sorority sisters in Pi Beta Phi. They have been practicing law in Florida since 2009 and both live in Central Florida with their families
Attorneys Nichols and Pantazis both left the comfort of larger firms to create something different, something unique that would work for their young families and busy lifestyles, allowing them to live the lives they wanted while serving clients and performing legal work they are passionate about.
They noted that many of their clients were from out of state and needed a Florida will trusts and probate law firm because their parents moved here for retirement. These clients had busy lives, jobs, children, extracurricular activities, and parents who'd passed away in an entirely different state they were suddenly solely responsible for handling. They appreciated our willingness to confer with them via telephone or video conference – they didn't have to travel to Florida to meet with an attorney. They appreciated our ability to email pleadings to them for electronic signature – they didn't have to find a printer, print every document, find an envelope and the appropriate number of stamps, and return the document via snail mail. The game was changing.
They also noted that several of their friends, although they were professionals with families, careers, and assets, had not yet met with an attorney to discuss estate planning. They had issues synching up their schedules, requesting time off of work, and accommodating their kids' school and extracurricular activities. Attorneys Nichols and Pantazis wanted to provide necessary legal services to these young families in a way that fit their busy lifestyles, so they established a virtual firm that allowed them to provide estate planning services to clients from the comfort of their own homes.
Here at e-Estates and Trusts, representing individuals or couples who want to plan for the protection of their children and their legacies is our passion. Guiding individuals through the emotional, challenging, and often overwhelming Comprehensive Estate Planning or Administration of Trusts in Florida process, while also remembering and honoring their loved ones, is another gift of ours. We are ready to assist you with your legal needs.